Compatible with Microsoft Office 2016 and earlier.
Making it so simple to share files with others.
Features in
Ability Office

v7
Word Processor, Spreadsheet, Presentation, Database, Photo-editor
Microsoft Office 2013 style interface
Switch interfaces between traditional toolbar mode and ribbon style
Support for 4k/hi-res displays
Unlimited installs for personal (non-commercial) use
OOXML import/export — native support for docx, xlsx, pptx
Windows 10 compatible — and all Windows versions back to Vista.
Built with Microsoft Visual Studio 2015 — our fastest ever version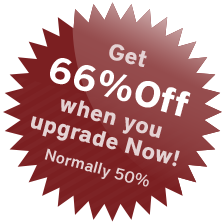 Compatible with Microsoft® Office
Making it so simple to share files with others
Ability Office will load from and save to Microsoft® Office 2016, 2013, 2010, 2007 and 2003 file formats so you can easily exchange files with others. What's more, Ability Office features a choice of familiar interfaces to match the different versions of Microsoft Office so you can get to work straight-away, with absolutely no retraining required. Plus Ability Office Professional gives you more — a feature rich image editor and a relational database that works with Microsoft Access MDB files.